Tour business
Home
Business
Tour business
MODETOUR has branches in popular tourist destinations, such as London, Paris and Barcelona in Europe, Kyushu and Tokyo in Japan, Beijing, Zhangjiajie, Shanghai and Xian in China. These overseas branches are established for smooth progress of overseas events and improvements in service, and therefore are in charge of all tasks related to overseas events such as guide education and product development. MODETOUR will continue on expanding its overseas branches, to provide its customers with the best service possible.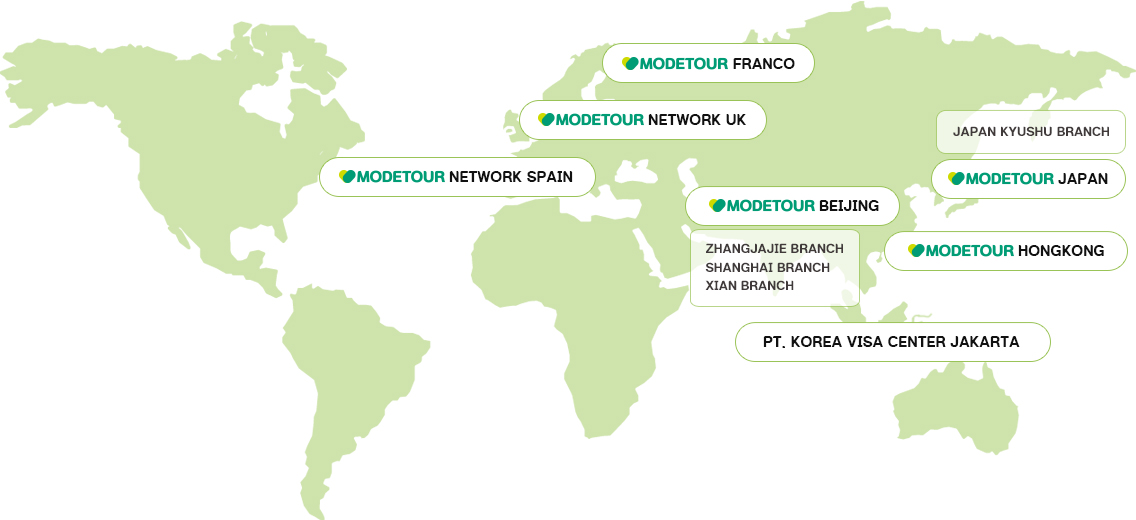 MODETOUR operates through sales-related branches all around the country, which develops and advertises specialty products within the region. Also, the company practices fast response and customer satisfaction through organic task process and organization.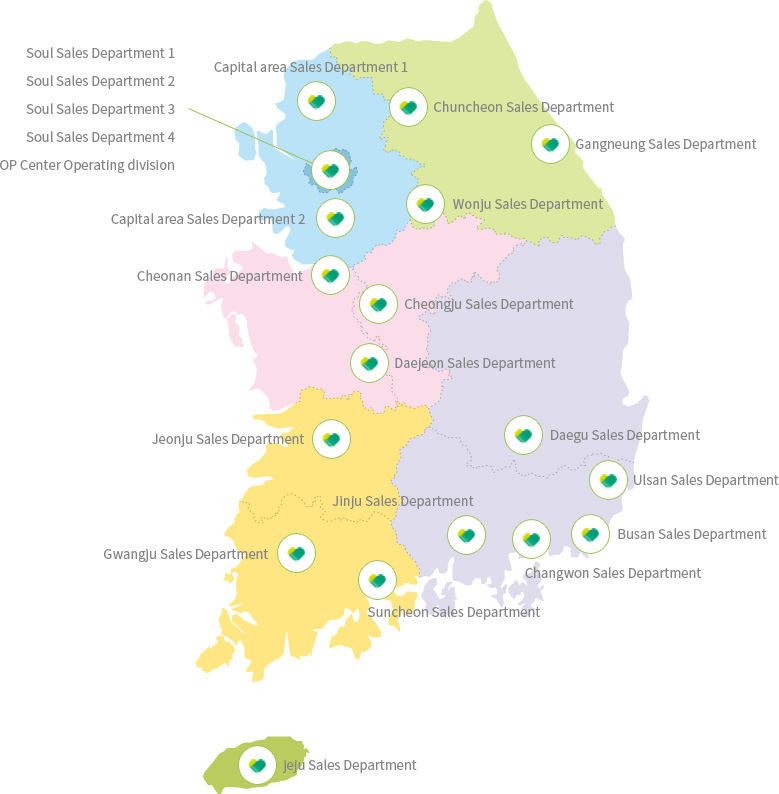 MODETOUR Best Partner
Best Partners are tourist agencies that only sell MODETOUR products after making a contract with MODETOUR.
Tourist agencies that were customers of MODETOUR at the start are now its partners along with the changes in market situations.
As a part of MODETOUR's 'Growing Together' business, we have made these partner agencies into a brand, leading to the birth of Best Partners.
Solutions for Best Partners
Online

This is a growing market as young tourists utilize the internet as their primary source of information. MODETOUR offers homepage creation and management solutions for its excellent Best Partners.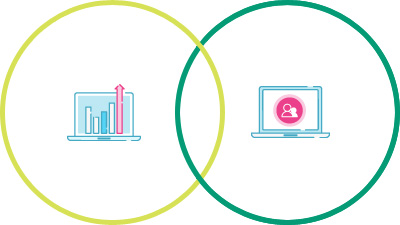 Offline

MODETOUR provides free homepage sources, which can be linked to relevant products. MODETOUR also provides CRS, a tour product reservation management program.
Use of MODETOUR trademark

MODETOUR trademark can be used in 114 priority information service and local cable TV advertisements. In case of local newspaper advertisements, MODETOUR trademark and products can all be used in sales promotion activity.
Marketing support

MODETOUR supports workforce and advertisements in marketing area, which can be difficult for travel agencies to establish in the first place.
Product development

Chartered plane products that depart from different regions will be developed in cooperation with Best Partners
Product-related education

Networking, information exchange and product education is carried out through events like Familiarization tour.